Coalition building meeting on the administration of criminal justice act in Kano State was organized and held at AFRI-CIRD's conference room this morning.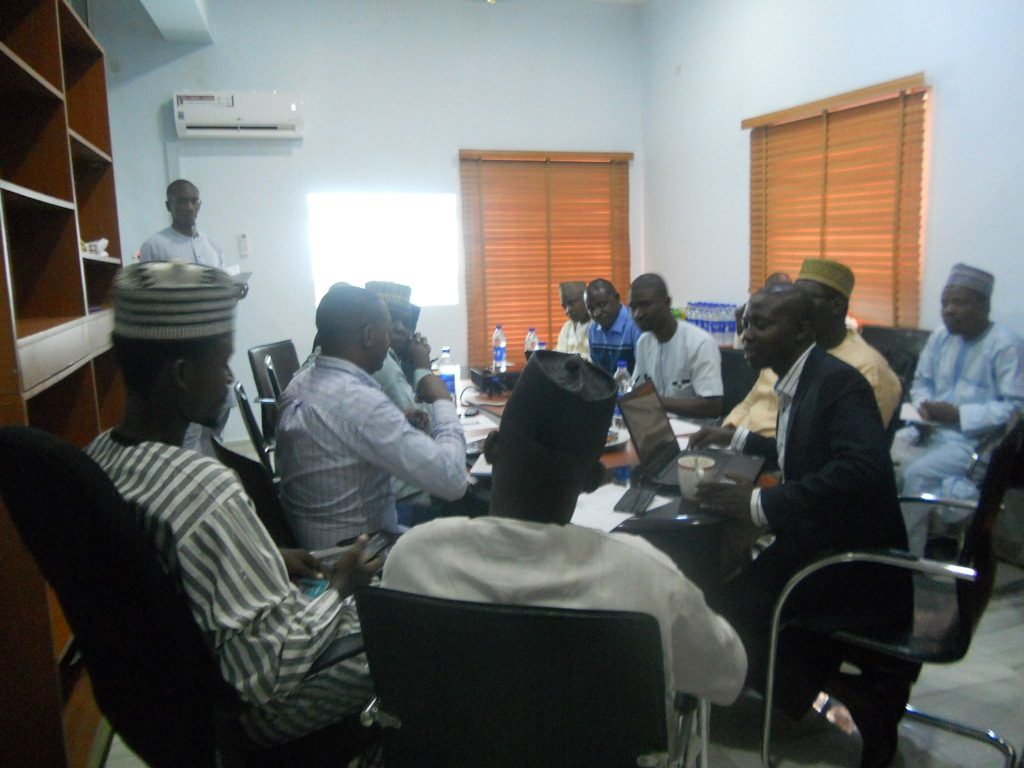 In line with one of the objectives of establishing the African Centre for Innovative Research and Development (AFRI-CIRD); to promote access to justice and engendering rule of law, AFRI-CIRD is currently working to consolidate efforts made in the domestication of the Administration of Criminal Justice Act 2015 (ACJA) in Nigerian States, Kano inclusive. The ACJA Act was signed into law in May 2015 and considered a welcome innovation in the justices' sector which underscores the imperativeness of regular law reform in advancing democratic good governance and the rule of law. It therefore warrants that for such to be achieved, the law needs to be domesticated by all states in the federation to ensure uniformity, clarity and better justice administration.
It is against this backdrop that AFRI-CIRD organized a one-day CSOs coalition building meeting in furtherance to the consolidation of past and current efforts in the domestication of the ACJA Act in Kano State.
The meeting commenced this morning at AFRI-CIRD's conference room at 10:00am, and end 2:00pm. Some of the attendees are:
1. Abba Bello Ahmad (AHIP – KANO)
2. Comrade M.K Adam (SOBIRPED)
3. Umar Sale Umar (S.C.S)
4. Ismaila Ammai Maizare (Radio Kano)
5. Maryam Ahmad Abubakar (CAJA)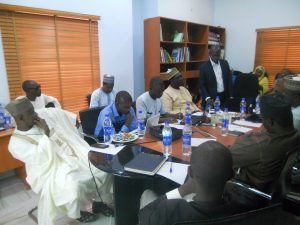 6.Rabiu Shamma (KAYCAD)
7. Aminu S. Muhammed ESQ (MUFARKA)
8. Khalifa Shehu Dokaji (CBOY)
9. Muzzammi Abdullahi (Net-Pro)
10. Nasiru Abdullahi (LEDAP)
11. Aisha Sani Balarabe (Mallam Aminu Kano Int'l Foundation)
12. Aisha Haruna Kabuga (National Council for Child Right Advocacy of Nigeria)
13. Fatima Ibrahim Badamasi (Gender Support and Youth Empowerment Initiative)
14. Kausar F. Yunus (Gender Support and Youth Empowerment Initiative)
15. Hafsat Zeenat Buhari (Isa Wali Empowment Initiative)
16. Musa A/hamid (WAYJPI)
17. Hafsat Ibrahim (YOSPIS)
18. Akibu Hamidu (Youth Parliament, Kano)
19. Hauwa Musa Abdullahi (Epress Radio)
20. Firdausi Mohd Zubair (Express Radio)
21. Peter Hassan Tijani (Network for Empowerment and Development Initiative)